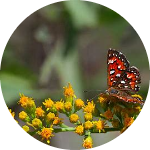 Bingo Champion
billkim22
10,496 on September 20, 2023








Bingo Rooms
League Rooms
Inactive Leagues (19)

Click to view inactive rooms.




MVP Features
This game has extras for MVP Members:
Custom Dauber!
Pick your favorite colors.
Auto Dauber!
10 for MVP, 20 for MVP Plus each month.
Extended Stats!
Track how many bingos and blackouts you've earned!
Upgrade to MVP today!
Please like Case's Arcade and share!